Efficient and Cost-effective Web-Hosting Made Easy
VPShosting is Hong Kong`s leading VPS and Cloud Hosting providers. Our high-capacity and high-availability servers, and flexible Hosting Plans will help create a custom website for you in no time, and deploy it instantly.
High Available Cloud Servers in Hong Kong for China and rest of Asia at affordable prices for Linux and Windows
Read More
Guarantee
We guarantee 99.9% uptime for our servers along with free migration from your previous hosting provider. Our 24 x 7 x 365 professional Tech-support team and 14-day money-back guarantee ensures maximum value for your money.
24 X 7 X 365
TECHNICAL SUPPORT

No matter where you are, or what time of the day, our technical team is there 24 x 7 x 365 to resolve any issues. You have multiple options to reach our techsupport such as phone, email, and live-chat, to make it convenient for you.

Ensure your website is available all the time for your business, earn your customers' trust and serve your customers better, with our 99.9% uptime guarantee. We offer 24 x 7 x 365 real-time monitoring to keep your website performing at its optimum best.

14-DAY MONEY BACK
GUARANTEE!

No questions asked! We offer our new customers an unconditional 14-day Money Back Guarantee if you're not satisfied.
Migration
Our professional migration support will migrate your entire website, or websites, from your previous hosting provider to VPS Hosting's servers.
Read More
It was a very good experience, I am highly satisfied, and I would like to thank you for both the service and the support during the last 2 years.
Your pricing is competitive with Azure and Rackspace cloud servers in Hong Kong, plus you have the added bonus of providing static IP addresses.
Really happy with your service and especially your customer support, so much better than ANYTHING I could get here in China.
Products are really good and we are more than happy to continue with your services.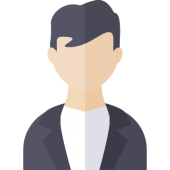 You guys are great! Always fast service and no issues. We appreciate your service.
I am quite happy about the performance and the service. The stability and speed is also quite good for us, especially considering the type of complex applications that we are running! We will be moving more VMs to your services in the future.
We are happy with the service we have received so far. One of the most important things for us is to have prompt responses if we have issues connecting to a server.
We migrated 6 dedicated servers into 3 cloud servers and they are performing exceptionally well. We are very happy with VPShosting cloud solutions.
Fantastic support and turn-around time. We are very pleased with the support and quick resolution to our issues.
We managed to provision Virtual Environments as we needed them for our Live environment and Development environments. Allowed us to do the testing and not worry about installing underlying applications.
Cloud Articles
70% OF FIRMS PLANNING ON EXTENDING THEIR CLOUD OR VIRTUAL HOSTING PRESENCE
IT decision makers are planning on extending their cloud or virualised presence, according to reports.
Read More
WHAT'S SO GREAT ABOUT VPS HOSTING
Cost, RAM, Scalability are the main reasons to get a VPS on the Cloud.
Read More